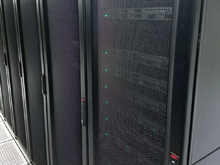 Do you need help with any of the data topics below, including custom data access, data processing, or archiving of community-submitted data or data products?
See our video about Open Access Geodetic Data at the GAGE Facility (formerly UNAVCO) for a general overview of Data available.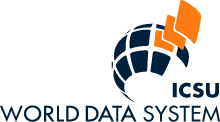 ICSU WDS Regular Member certification since 2015
Request Support
Request Support for any of the specific data topics listed below. A project manager will be assigned for complex requests that require multiple services, coordination, and management.
GPS/GNSS Data Processing Service is available for high-precision GPS/GNSS products, utilizing the existing GAGE processing infrastructure
Data Archiving is available for community GPS/GNSS data and data products (GPS time series and velocities), high-rate (1-Hz and higher rates) GPS data (upon request), SAR data, TLS data, and related metadata to archive for long-term secure storage and easy retrieval. The Archive primarily stores high-precision geodetic data used for research purposes, collected under projects sponsored by NSF and NASA. Please see Submission of Data for more detailed information for submitting GPS/GNSS or TLS data to GAGE for archiving.
A Custom Data Request can be made for certain special situtations at certain sites (please see the form for other requirements):
GPS/GNSS high rate (i.e. 1- or 5-Hz rate) (note: for real-time GPS/GNSS, use email address below)
borehole strain (i.e. processed 1-Hz rate)
borehole seismic (i.e. 200-Hz rate)
surface laser strain (i.e. processed 1-Hz rate)
Attribution
See our Attribution page for help with attribution, including acknowledgment of GAGE Facility services and data citation for GAGE Community datasets.
Videos
Watch our video series for general information about our data services and how to use them.
Email Us
Email rtgps
unavco.org to request an account to access real-time GPS/GNSS data.
For questions regarding archiving various data, use the specific email address below:
archive-gpsunavco.org for GPS/GNSS data
archive-sarunavco.org for SAR data
archive-tlsunavco.org for TLS data
archive-strainunavco.org for surface laser and borehole strainmeter data
archive-seismicunavco.org for borehole seismometer data
archive-tiltunavco.org for borehole tilt data
Email data
unavco.org for other quick questions or if you cannot find what you need in the Data topics section.
Subscribe to the unav-data announcements email list.
Data Product Levels
| | |
| --- | --- |
| 0 | Raw data |
| 1 | Pre-processed data (quality controlled, common exchange format) |
| 2 | Post-processed data (derived product from standard processing) |
| 3 | Research product |
Our product levels are adapted from National Research Council Committee on Data Management and Computation (CODMAC).
About Geodetic Data Services
See our About Data section for details about geodetic data management and infrastruture at GAGE.
More Help
See Help at GAGE for a full listing of help options.